June 2023
M
T
W
T
F
S
S
1
2
3
4
5
6
7
8
9
10
11
12
13
14
15
16
17
18
19
20
21
22
23
24
25
26
27
28
29
30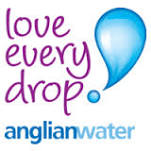 Anglian Water, has teamed up with sign language interpreting agency, Sign Solutions, to improve access for their Deaf customers.
The introduction of Sign Solutions' InterpretersLive! video relay service, now allows Deaf customers to communicate with Anglian Water billing and Operational teams using British Sign Language (BSL).
By following a link on the Anglian Water website, http://www.anglianwater.co.uk/accessibility/sign-language-interpreter.aspx Deaf customers can connect to an online, fully qualified sign language interpreter, who relays the conversation between them and Anglian Water in real time.
Interpreters are available from Monday to Friday from 9am to 5pm. Outside of these times a video message call back option is available.
Sean Nicholson, CEO at Sign Solutions, comments: "Helping Deaf people to lead an independent life is extremely important. Video relay has revolutionised the way in which Deaf people can contact organisations, as it now means, they are able to connect to a fully qualified sign language interpreter on demand from a laptop or mobile device.
"It's great to see organisations such as Anglian Water recognising the need to improve their access to Deaf customers and we hope this sets an example for other organisations to follow suite."
Graham Blackburn, Anglian Water Contact Centre Manager, said: "We want to be able to talk to all our customers when they need assistance, so adding this service is really important to us. Now, no matter whether someone is hearing impaired or not, they can have a conversation with one of our contact centre staff about their water, their sewerage service or their bill, and we will do all we can to help them."