June 2023
M
T
W
T
F
S
S
1
2
3
4
5
6
7
8
9
10
11
12
13
14
15
16
17
18
19
20
21
22
23
24
25
26
27
28
29
30
It is with great sadness that UKCoD reports the recent death of Lord Jack Ashley.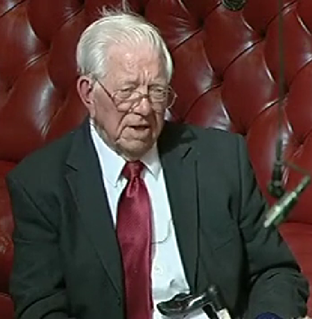 Lord Ashley was a great champion of causes relating to Deafness and hearing loss and played an active and leading role in advancing Deaf equality and the recognition of BSL and in December 2003 Lord Ashley was given a lifetime achievement award in the ePolitix website charity champions awards, pictured above.
It was in 1994 that Lord Ashley became president of UK Council on Deafness and in June 2004, was appointed Honarary President of the All Party Group on Deafness. Through his prominent role within the All Party Parliamentary Group on Deafness, he ensured that Deaf issues continued to be recognised at the highest political level and was instrumental in securing major improvements to the Communications Act, introduced in 2003 to greatly improve quality of life for deaf, hard of hearing and many other disabled people.
He was involved in many other deaf organisations working with deaf people including patronage of The Ear Foundation, President of National Cochlear Implant Users Association and President of Action on Hearing Loss (formerly known as RNID) and demonstrated his great commitment and enthusiasm in supporting many initiatives that have improved the quality of life for people who experience hearing loss or deafness.
His significant contribution and warm and friendly disposition will be sorely missed, and on behalf of all its member organisations, UKCoD would like to convey our deepest condolences to Lord Ashley's family.