December 2023
M
T
W
T
F
S
S
1
2
3
4
5
6
7
8
9
10
11
12
13
14
15
16
17
18
19
20
21
22
23
24
25
26
27
28
29
30
31
A SURVEY ON THE ATW (Access to Work) CAP
IMPORTANT NOTE:
The ATW CAP survey has been created to provide more information about the effects of capped ATW budgets on the working and professional lives of Deaf people.
The survey is definitely for you if:-
and
Your allocation has already been capped, or will be capped in April 2018
and
You live in England, Wales or Scotland (not Northern Ireland).
The survey is in BSL (British Sign Language) and English. If you would like to answer the questions in BSL then please contact darrenth@gmail.com.
IMPORTANT: The survey needs to be completed before Friday 22nd September 2017.
The survey link is:  https://www.surveymonkey.co.uk/r/ATW_CAP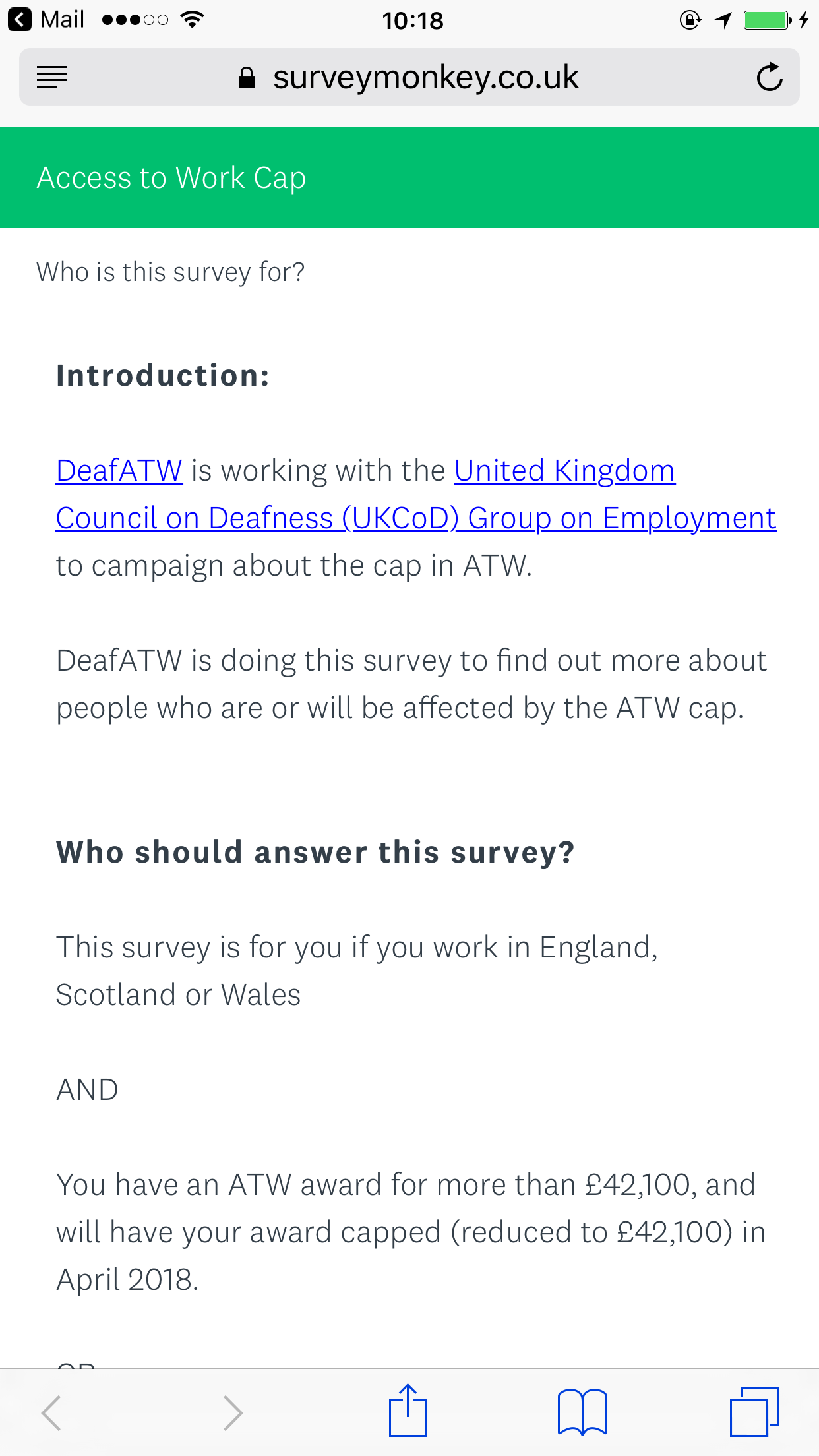 Please note: we need MORE people to complete the survey.
This is your opportunity for your views and experiences to be 'heard' by the Government (The Department of Work and Pensions).
Please share information about this ATW cap survey with your friends and colleagues.
The All Party Parliamentary Group on Deafness (APPG) and UK Council on Deafness (UKCOD) are supporting this survey. We need to gather further evidence on the ATW cap before engaging with the Minister for the Disabled (Penny Morduant MP) and the Department of Work and Pensions.